Easy Easter Project
Create some embroidered napkins as decoration for your Easter table setting.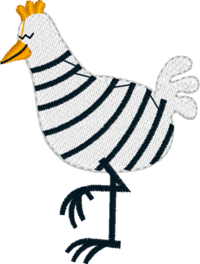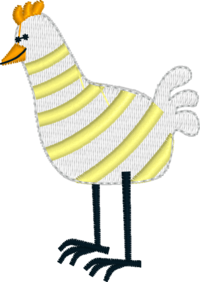 This is how:
Cut squares in linen or cotton in the size you want for your napkins. We used the size 17"x17" (43x43cm)
Embroider your design at a 45 degree angle in one corner. 5" (13cm) from the corner
Here are the cute chicken designs
Press the hem 1" (2.5cm) and fold the corners nicely at a 45 degree angle.
Finish the edges with a nice Wing Needle stitch and cut the excess fabric on the back.
Now just repeat as many as you need and you are ready to set the table.