Copy/Paste
Creating matching items for parent and child is such a cute idea that has been around for a while.
It can be mother/daughter, father/son or just parent/child.
This is an idea that is easy to execute and looks really cool!
Sew – or just buy – matching garments and embroider these keyboard short cuts to make them unique and fun!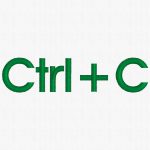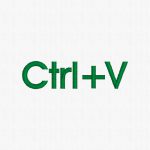 These two embroidery designs were created by using the Avantgarde font in mySewnet Software, simulating the font style on the Keyboard. Similar style can be created with different fonts as well.
Have Fun!